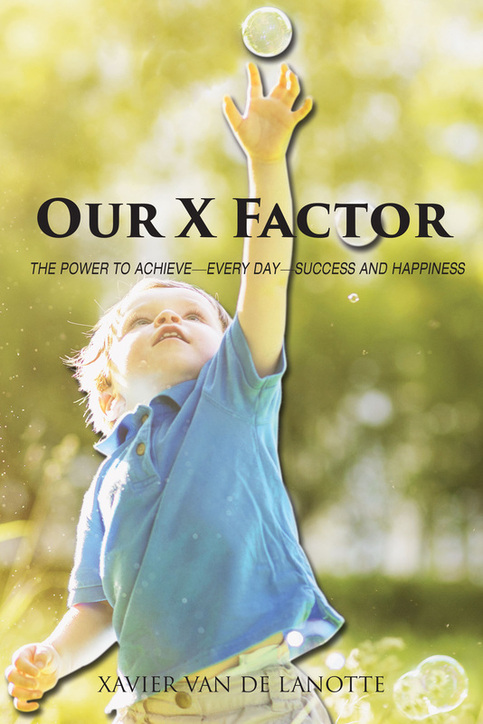 BOOK REVIEWS
Laura BUEGE, Smyrna, GA
Our X Factor is a marvelous ready-reference to read again and again to help maintain focus when life – in all its glorious ups and downs – leaves you questioning 'why?' and 'what next'? The concept that you have free will to choose happiness and satisfaction is not new. What is new and different about 'Our X Factor', however, are the many analogies and quotes that you can parallel to your own professional and personal life challenges. You are not alone in your suffering and quest for happiness, yet you are the only one who can discover your X Factor. You will thoroughly enjoy the well-weaved story telling throughout and feel more empowered by the last page.

Petra Andres, Leadership Coach, Frankfurt, Germany
We are all extremely busy and we tend to lose sight of what is important and what really matters in our lives. Our X Factor is a fast-paced book that explores the many reasons why this happens--through examples and stories. I found it easy to relate to the people I "met" in the course of the book and felt like I am not alone in my struggles. Our X Factor gives step-by-step guidance on how to explore your situation, get reacquainted with your priorities and then pursue them. I recommend this book to anyone who wants to (re)discover their true core and live it, too.

Gilles Genre-Grandpierre, Gov. Banque de France, DOM
Our X Factor is a very well written book packed with insights and references to support anyone in any situation—personal, professional, relational, social or spiritual—that I recommend to all. The stories, citations and examples throughout the book are relevant and compel the reader to reflect about his or her choices, desires and goals and discover new perspectives that bring peace of mind and lead to positive outcomes. Moreover, for those leading busy lives or feeling satisfied with their lives, Our X Factor bridges the gap toward our understanding of others and the world, which helps in guiding our interactions accordingly. One of the better personal development books I have read in years, Our X Factor delivers, page after page, on its promise to brighten our future and that of those around us.

---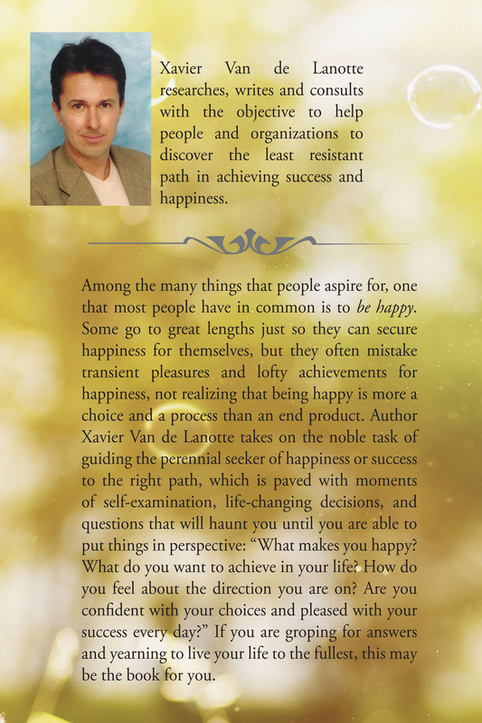 Giancarlo Nacinelli, Author and Coach, Pesaro, Italy
As a coach and instructor in public speaking and leadership, I notice people's mental blocks, fears, or lack of confidence. The Author, Xavier Van de Lanotte, skillfully illustrates in this book the issues and mental processes that keep us from performing at our very best. Our success and confidence hinge first and foremost on what we believe we can achieve. Chapter after chapter, Our X Factor challenges our perceptions and suggests strategies to increase our potential, accomplish our goals, and be the best that we can be. There is no point in going on in a direction we are displeased with. This book shows us how to make that change.

Efren Baldeon, Entrepreneur and Ret. Executive, Miami, FL
I practice yoga and meditation to focus and clear my mind of unnecessary distractions, consult leadership and motivational books to guide my actions, and read about eastern philosophy to manage my emotions. Our X Factor provides all this. It inspires serenity, optimism and love and raises confidence. It is a hands-on reference to foster a sense of purpose and direction, prioritize things necessary to sustain balance in life while fulfilling dreams, and rekindle faith in all that can be done and is good. Less esoteric or dogmatic than most books in this genre, Our X Factor is possibly the most spiritual book of all books not claiming to be one. Useful, insightful, inspiring, memorable, witty, filled with spirited thought-provoking stories and easy and fun to read, I suggest this book for all audiences, regardless of age, gender, origin, preferences and beliefs.

---